Details

Written by

Staff Writer

Category: News
Hits: 763
Get ready to give your best performance.  Chet, Jimi, and the rest of the gang would approve. 
Details

Written by

Staff Writer

Category: News
Hits: 1008
Smoke Signals, the official source of news for MFHS, is in need to staff writers, photographers, and editors.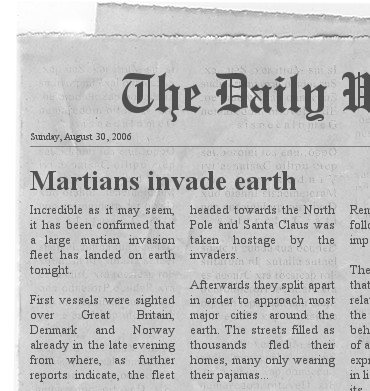 Staff writers must write and revise articles about news at school. As Americans, we have the right and responsibility to report on information that affects us. However, many of us rely on social networking and blogs for our news, and trained news writers are quickly disappearing. Find out what it's like to really report the news, not just write about how you feel about what someone else  claims the news to be.
The news, especially online, is more exciting with images. Try out that new camera of yours in order to see if you can capture emotion through the lens. You will be telling stories through images that you capture.
People make mistakes, and people who are good at fixing those mistakes are called editors.  
We also need an archivist to move articles from the old news site and possibly to add articles from print versions of the paper. 
Maybe you want to attend college. Admissions officers look favorably on participation in activities beyond the classroom. By all means, join non-academic clubs and sports, and even semi-academic clubs, but if you want colleges to take note of you and possibly check out what you can produce, then write for Smoke Signals.